Roots – ORIGINAL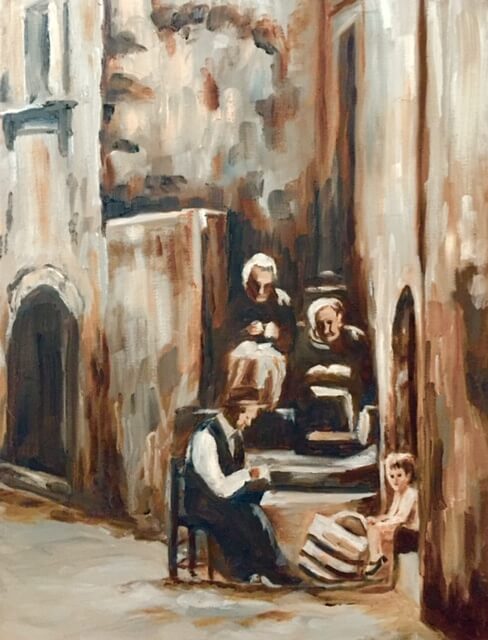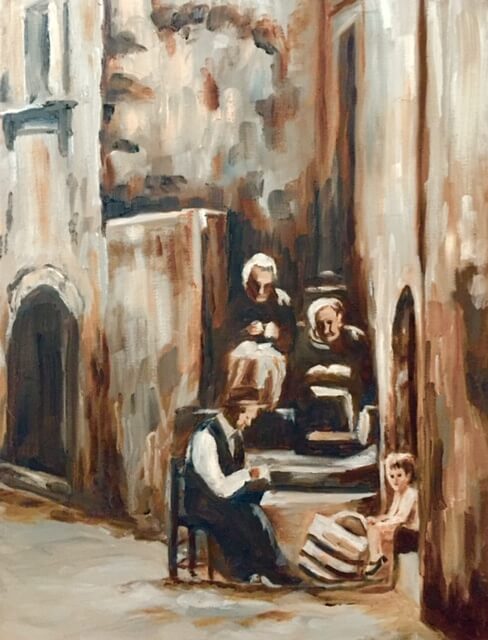 A one-time price of
$700.00
will be added to your order.
This paint was derived from an old black and white photo from life way back in 1954 when it was much simpler.  This was when generations lived together, caring for the land, the livestock and farm animals, crops.  It was a time when grandparents cared for grandchildren, and all members of the family pulled together for the betterment of the family.  Typically, women would care for the home and would get together to share gossip, knit blankets and socks, and sew clothing for their families.
These are our roots.