Shop The Gallery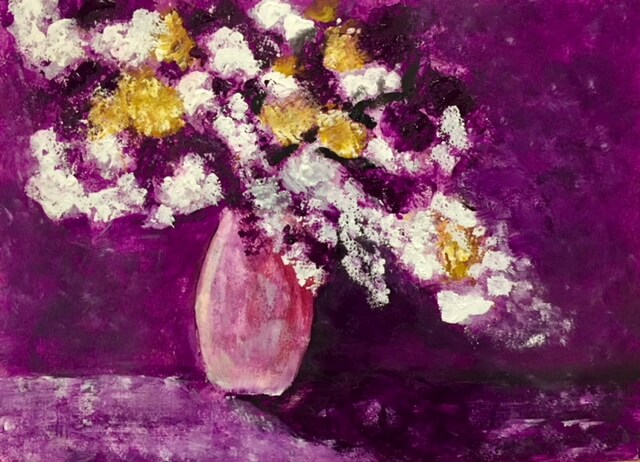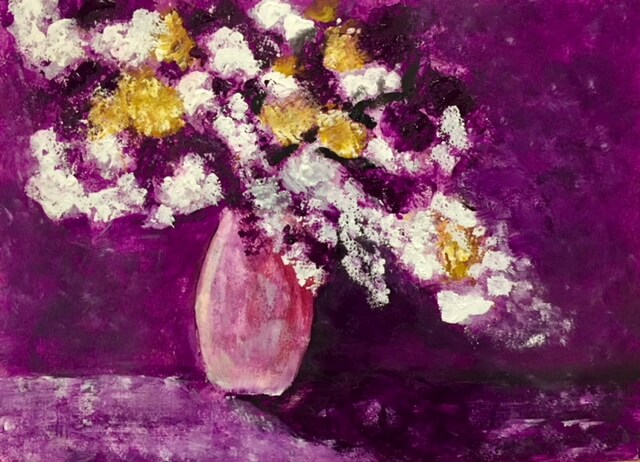 A one-time price of
$300.00
will be added to your order.
 "Blooms" 11 x 15 – acrylic on heavy watercolour paper.
Filling a vase with fresh picked flowers is a sure-fire way to brighten up a room. This painting of spring blooms is painted in a warm royal purple as soft and delicate as the flowers themselves.